Most screws which are used for making filament rotate at <100rpm. At 60Hz, 4 pole induction motor is 1800rpm. For this to be usable in our extruder, we need to reduce the rotational speed below 100rpm, it can be achieved by using a 15:1 Helical Inline Gearbox.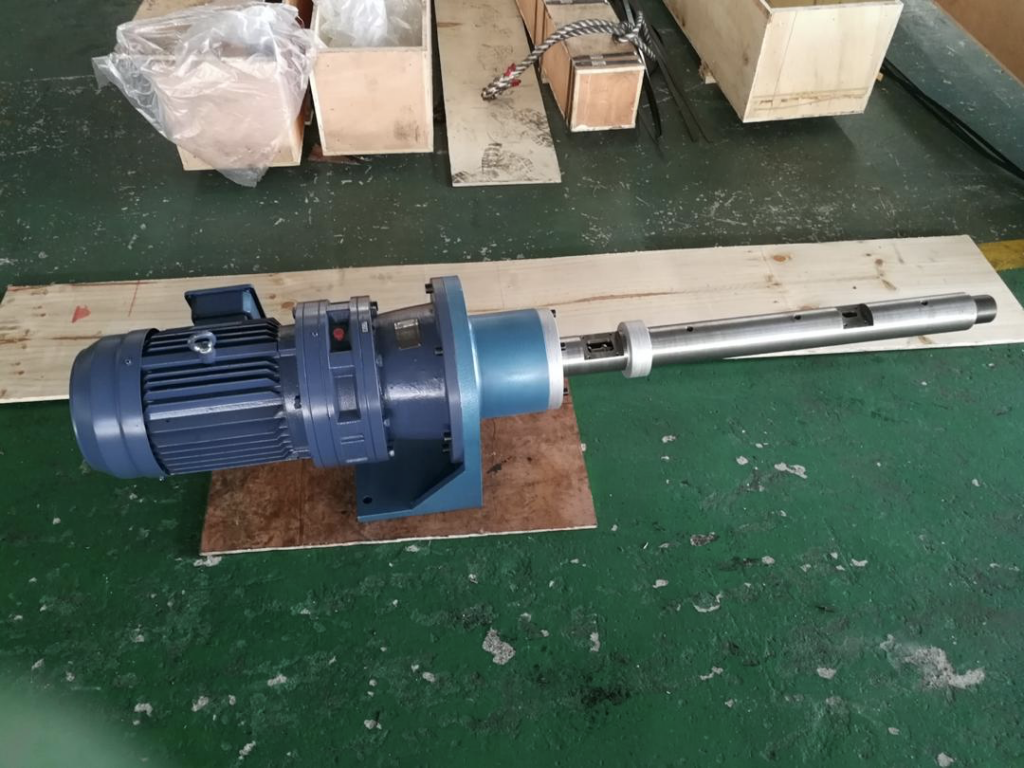 We recommend using a 3 phase 4 pole induction motor with a Vector AC drive that will give you control over the speed of the motor.
This kind of motor is heavy 1HP 3 phase 4 pole motor can weight 20kg gross weight.
So, we recommend you buy it locally – you can simply tell us the filament output you require and we'll help you spec motor and screw suitable for the purpose.
Rule of thumb is to use 1 HP motor per 5kg of plastic per hour.
If you need over 30kg per hour filament output we recommend specially designed extruder gearbox with heavy duty spherical thrust bearing.